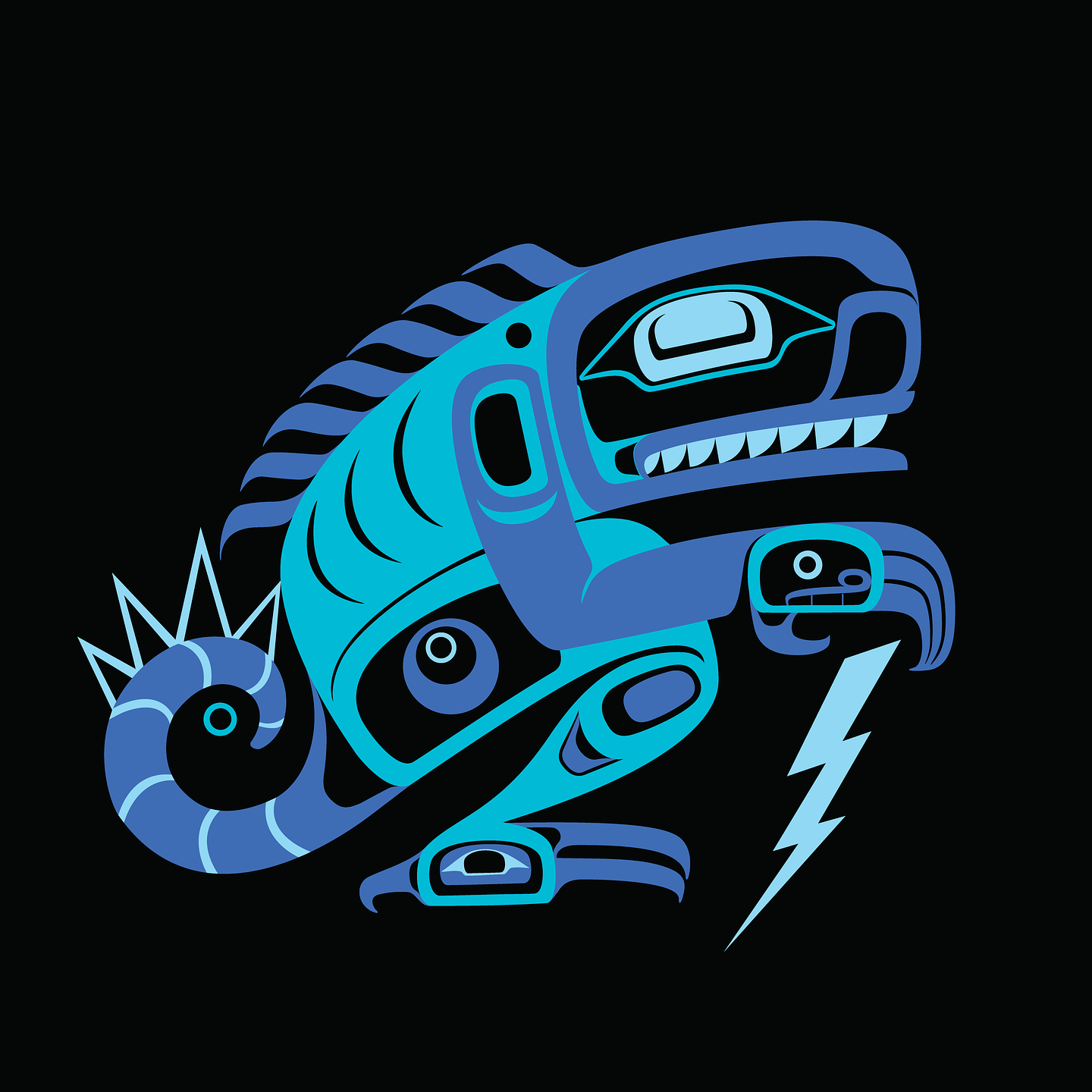 Western Front is pleased to present Bracken Hanuse Corlett (live visuals) and Dean Hunt (DJ/producer), performing as See Monsters, an audio-visual duo that fuses together Northwest Coast bass music, remix, moving images, and transformative spaces.
Performing in complement to the current exhibition, Storytelling and Stewardship, the See Monsters are reemerging after a lengthy hiatus from the stage and are readying the machines and polishing the buttons to share time and space with an audience once again.
The evening will feature an opening DJ set from Oka.
For those who can't attend in person, a livestream of the performance will be available here.
Curated by Paula Booker.
About the Artists
Bracken Hanuse Corlett is an interdisciplinary artist hailing from the Wuikinuxv and Klahoose Nations. He initially worked in theatre and performance for five years and then shifted towards his current practice that fuses painting & drawing with digital-media, audio-visual performance, animation and narrative. He graduated from the En'owkin Centre for Indigenous Art and then went to school at Emily Carr University of Art and Design, while also receiving training in Northwest Coast art, design and carving from acclaimed Heiltsuk Artists Bradley Hunt and his sons Shawn and Dean. Much of his current process is collaborative, which includes working with youth, community and fellow working artists.
Dean Hunt is a visual artist and music producer from the Eagle Clan of the Heiltsuk Nation. Dean underwent a formal 5 year apprenticeship with his father Bradley Hunt and older brother Shawn Hunt, where he learned the skills of Heiltsuk carving and design. Dean studied Studio Engineering and Music Production at Columbia Academy in Vancouver, and has applied his skills as a music producer and DJ with the audio-visual collectives Skookum Sound System & See Monsters.
Oka is an artist of Japanese Canadian lineage with a multi-media arts practice including sculptural assemblage, audio performance and community arts & service. He was recently selected as one of 40 Japanese Canadian artists to the 2022 GEI Art Symposium.
Accessibility
The Grand Luxe Hall is located on the second floor, which is accessed by a flight of 26 stairs. The second floor is not currently accessible to wheelchair users. Further details about accessibility at Western Front can be found here.
Acknowledgements
Presented with the support of the Government of Canada and SOCAN Foundation.