---
Digitization
Western Front is committed to preserving media art heritage. We offer digitization and archival services to museums, community archives, and artists, including transfers of video and audio from obsolete analogue formats to various digital formats, and LTO storage and recovery. All transfers are undertaken by a professional archivist, who will perform a physical inspection of the tape, careful cleaning if necessary, and a supervised transfer to ensure the best possible results.
Please contact our technical manager, Ben Wilson, to discuss your digitization needs.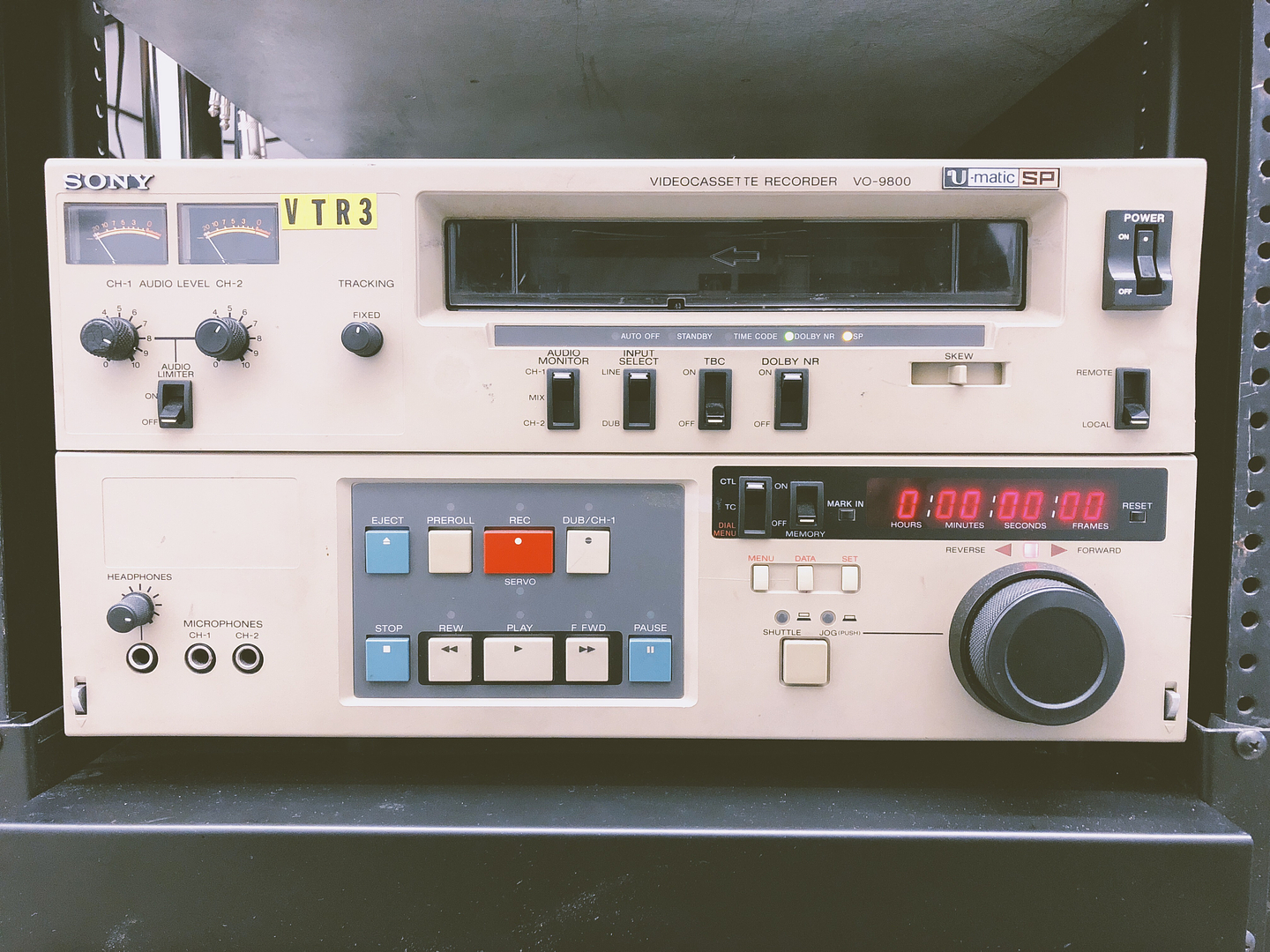 Restoration and Digitization Services
Video transfers from ½" open reel video, ¾" Umatic, Betamax, Mini-DV / DVCam / HDDV, VHS and S-VHS to various digital codecs.
Audio transfers from ¼" open reel audio (½ track), Betamax PCM F1, compact cassette, and DAT to various digital codecs.
Rates
≤ 10 mins. $80
≤ 30 mins. $120
≤ 60 mins. $150
≤ 90 mins. $175
≤ 120 mins. $200
An additional cleaning fee of $20 is required for each open reel tape, and may also apply to other formats depending on their condition. Clients must supply a hard-drive for their digitized files.
Digital files are retained by Western Front for one month after pick-up and then permanently deleted.
Digital Archiving
Linear Tape-Open (LTO) is the new standard in media preservation. Western Front offers LTO storage services to LTO-8 tapes, and recovery services from LTO-5 and LTO-6.
Rates
LTO Storage: $300, including a LTO-8 tape and ≤ 1-TB of data migration.
After the initial TB, an additional fee of $0.15 per GB transfer is charged.
LTO Recovery Service:
$225 per tape
---
Venue Rental
Western Front is one of Vancouver's most iconic cultural venues, with the heritage character of our building lending a unique backdrop to any activity. When our Grand Luxe Hall is not in use for our artistic program, it is available for rent on a case-by-case basis. The space can be rented for a variety of purposes including rehearsals, workshops, meetings, conferences, strategic planning and team building sessions, or other private gatherings that do not involve presentations of artistic work to a general public. The space can also be rented for photo and film shoots, and audio recordings.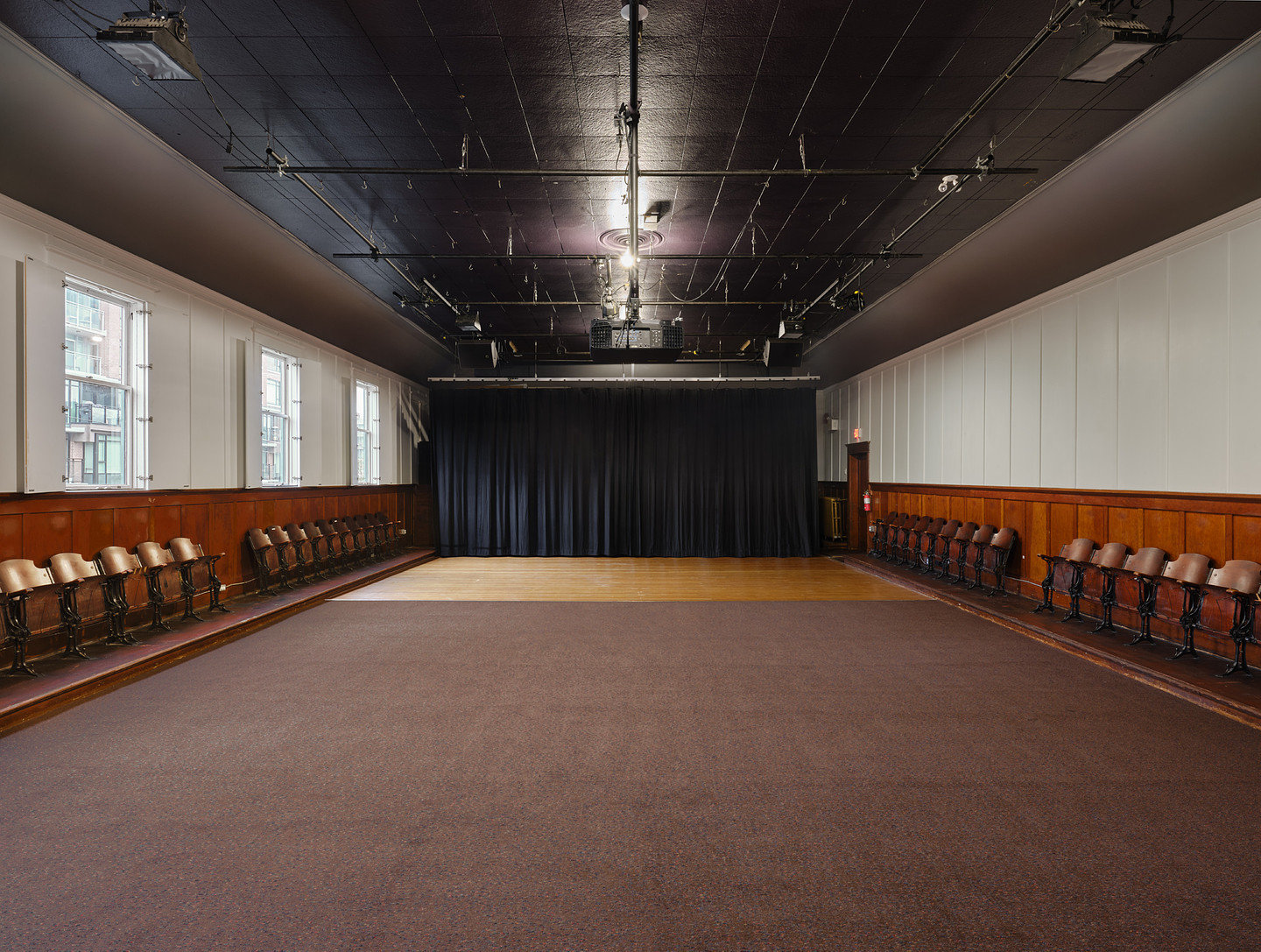 Specifications
Capacity: 120
Area: 1250 sq ft
Dimensions: 50 x 25 ft
Ceiling Height: 14 ft
Grid Height: 12 ft
Floor: Wool carpet, with a removable section to reveal a 13 x 20 ft hardwood stage
Accessibility: Second floor, only accessible by 26 stairs
Seating: 43 built-in folding wood chairs and 80 moveable chairs
Rates
Room Rental: $100/hr, $125/hr outside of office hours
Security/Damage Deposit: $300
Microphone: $25
PA: $50
Projector and Screen: $50
Grand Piano: $125
Piano Tuning: $175
SOCAN & Re:Sound Tariffs: up to $94.62
Staff Liaison: $25/hr min. 4 hours
Technician: $35/hr min. 4 hours
Discounted rates may be available for non-profit organizations, artists, and community groups. Rates are subject to GST and may change depending on the nature of the rental and the staffing support required.
Please review our Venue Rental Terms and Conditions for full details about rentals.