Artists-in-Residence
Western Front's artists-in-residence program was initiated in 1977 by artist and Western Front co-founder Kate Craig. It remains the heart of our programming today.
The program provides opportunities for local and international artists to pursue new developments in their practices and to produce new work. It focuses on artists working across music, media, time-based visual art, performance, and literature. While in residence, artists are supported with a fee, production budget, and curatorial and technical expertise, and are hosted on-site at Western Front or off-site on location, as required. The number of residencies and their structure and duration are tailored to each individual artist and project.
Many projects produced through our artists-in-residence program are done so in collaboration with partner institutions in Canada and internationally. We also offer audiences opportunities to engage with residents and their work at various stages of a project's development and presentation.
While our new digital archive is being prepared, you can search past residents at Western Front's legacy website here.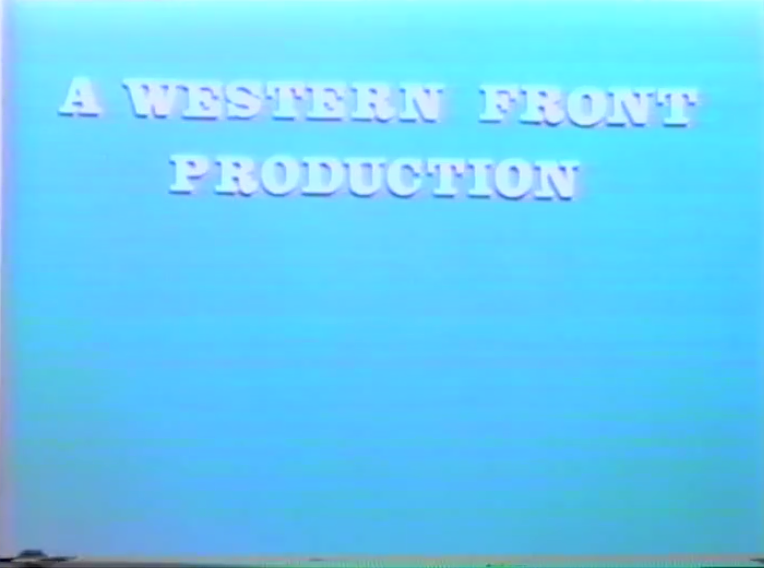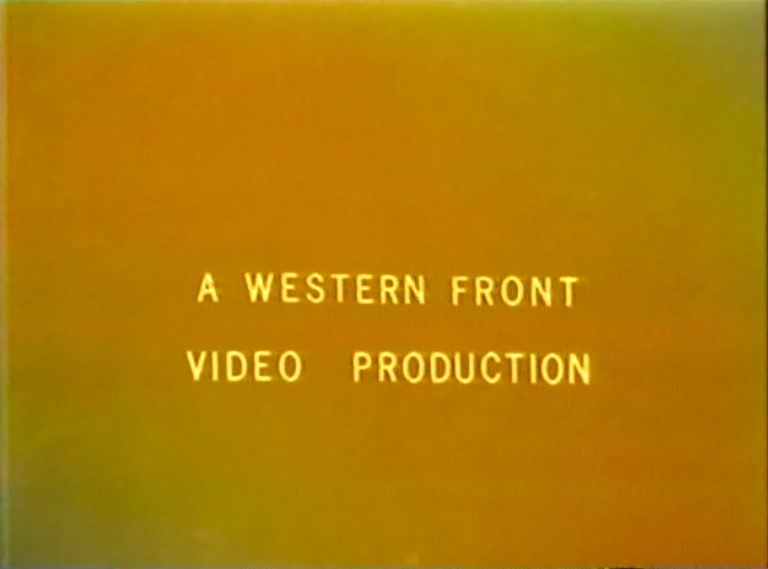 Current/Upcoming Residencies
Samita Sinha
Mar 21, 2022 — Jul 23, 2023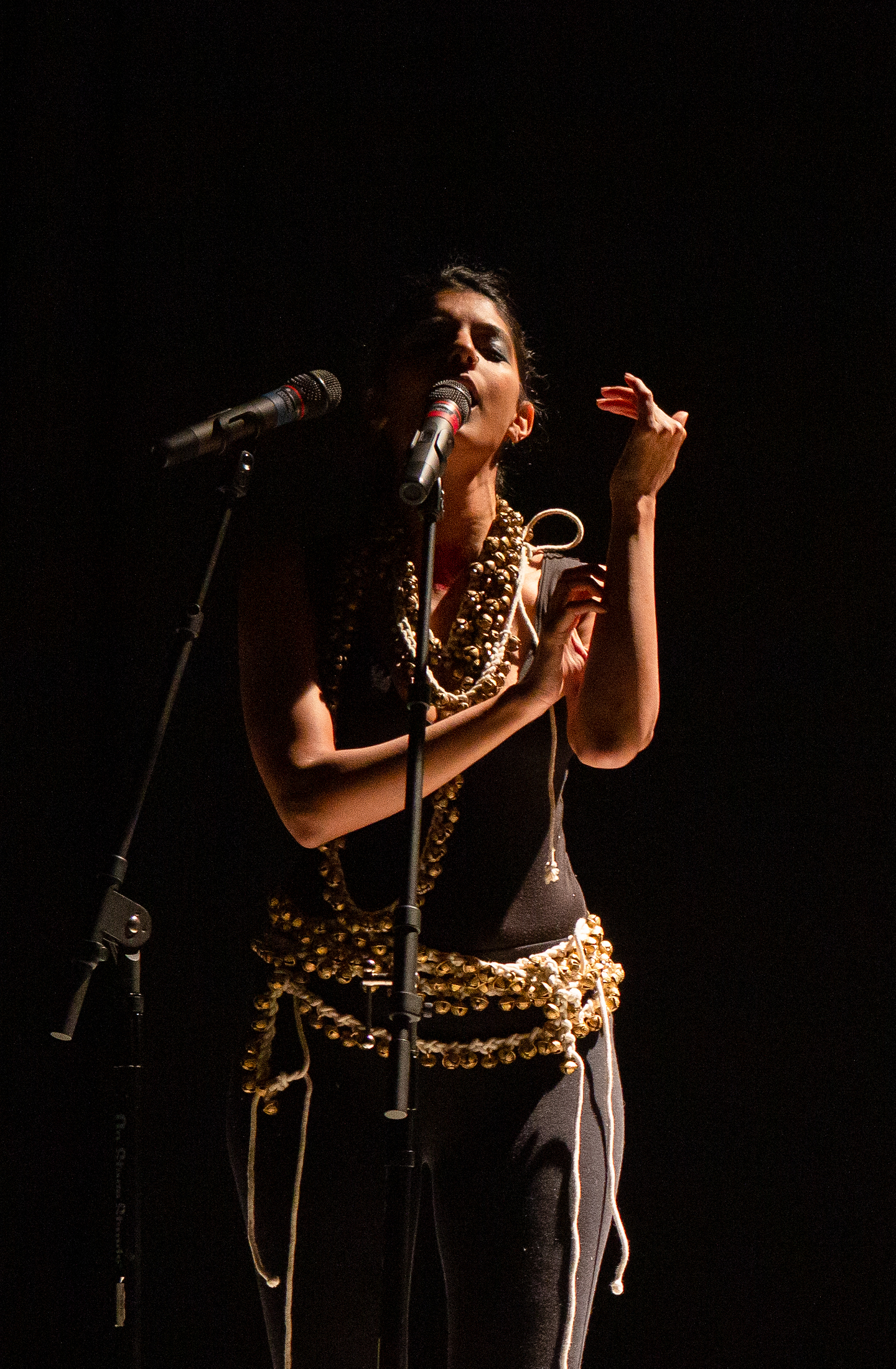 While in residence at Western Front, artist and composer Samita Sinha will develop a new work to be premiered in 2023. In response to the mounting crises of our time, and working in collaboration with architect Sunil Bald and composer Ash Fure, Sinha will compose a vibrational, ventricular space from the raw material of micro sounds decomposed from Indian classical music.
About the Artist
Samita Sinha is an artist and composer who creates multidisciplinary performance works that investigate origins of voice. She synthesizes Indian vocal traditions and embodied practices to create a decolonized, bodily, multivalent language of vibration and transformation. Sinha's works have been commissioned and presented by Asia Society, Performance Space 122, Danspace Project, Rubin Museum of Art, Queens Museum, and Gibney Dance, among others. Sinha also teaches voice.
Acknowledgement
Presented with the support of the Government of Canada and SOCAN Foundation.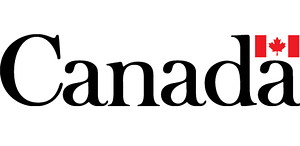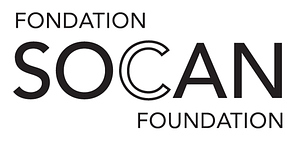 Mardon + Mitsuhashi
Sep 7, 2022 — May 19, 2023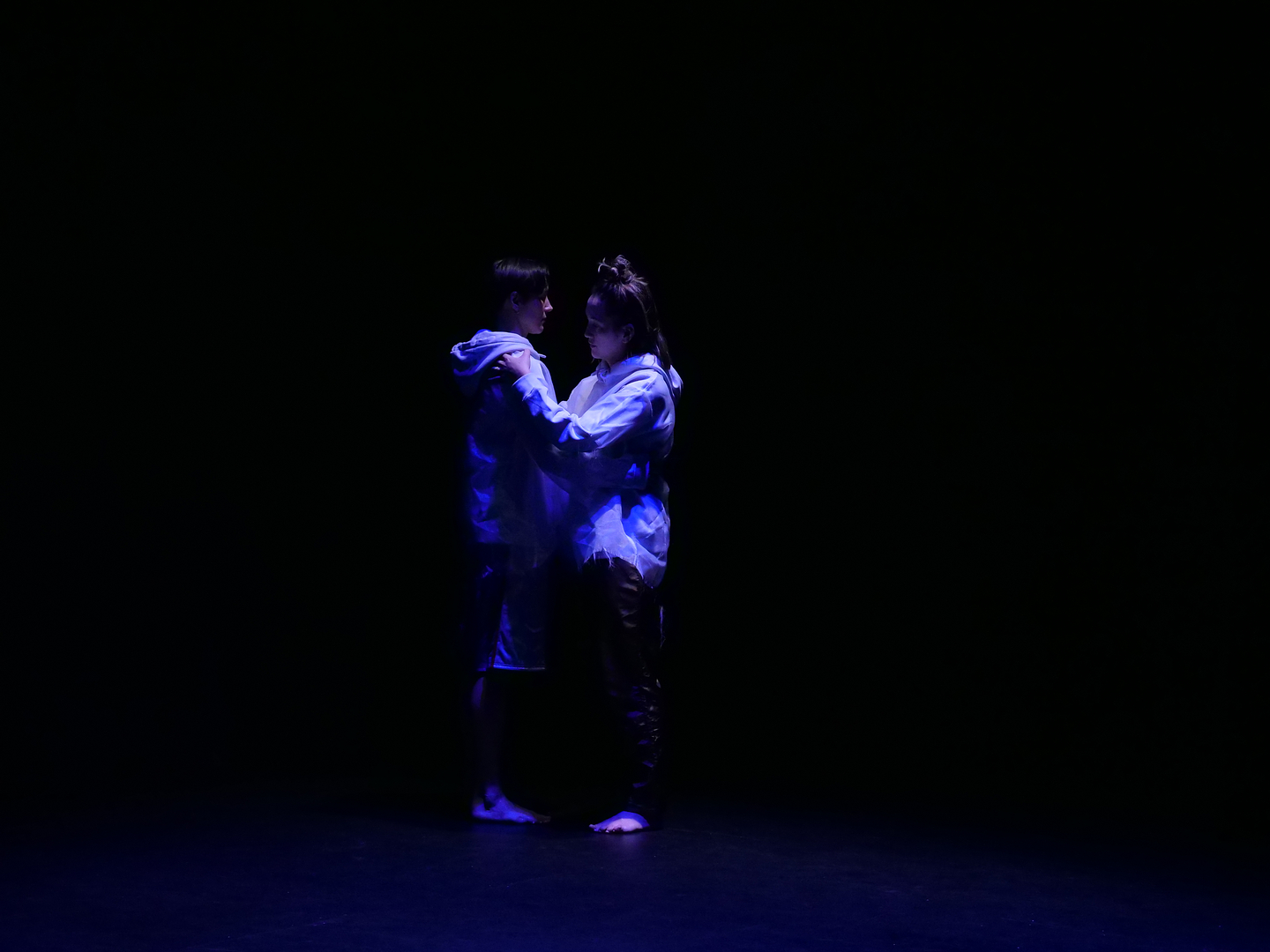 While in residence, Mardon + Mitsuhashi will create a new performance work and video that explores their respective ancestral histories in Finland and Japan, the movement quality of blurring, and the idea of imperfect unison. To produce the work, they will collaborate with artists Alysha Seriani on video and Sasha J. Langford on sound.
About the Artists
Mardon + Mitsuhashi comprises interdisciplinary artists and performers Alexa Mardon and Erika Mitsuhashi, who have been working together since 2015. Their work takes many forms including performance, installation, set design, publication, and projection design, and is rooted in friendship and relational transformation through their dedication to each other as artists and to leading creative processes that foster physical, emotional, cognitive, and spiritual autonomy with collaborators.
Alysha Seriani is an interdisciplinary artist working at the intersections of production, pedagogy, film, media art and community projects. Her practice revolves around horizontal styles of collaboration and learning and is informed by embodying intersectional feminism, intergenerational learning and queer joy.
Sasha J. Langford makes sounds, writings, and interdisciplinary performance works that investigate intersections between bodies, power, and psychic life. In her sound scoring for choreographers, media artists, and filmmakers, Sasha draws together her classical training in music and her fascination with dance theory to create rhythmically-oriented and spatially-sensitive experimental electronic compositions.
Acknowledgement
Supported by the Canada Council for the Arts and the British Columbia Arts Council.


Jay Pahre
Sep 17, 2022 — Apr 30, 2023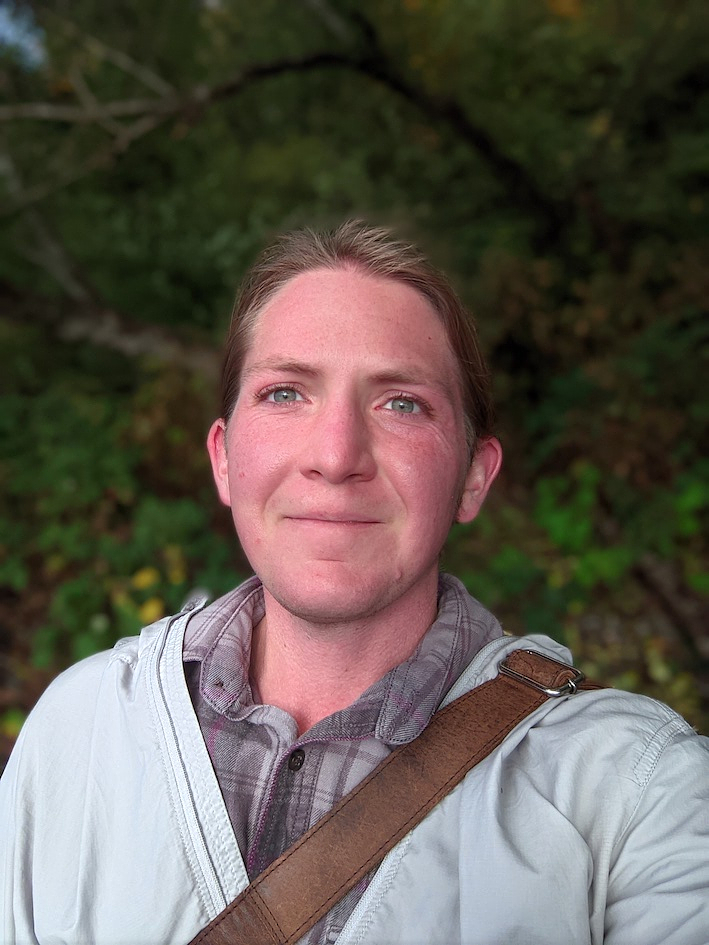 While in residence, Jay Pahre will develop a new project titled Weather Report. The project will take the form of an online series of writings that will be broadcast and tuned to weather formations across gitchi-gami (lake superior) and minong (isle royale). The lake is as much a place of passage as it is a boundary; in the winter the water freezes, forming an ice-bridge between the archipelago and the mainland. In the summer, the open water gives way for crossing by floating log, boat, or swimming. Drawing from the ways atmospheres collide and shift interactively with the changing ecologies across the region, Weather Report will query these points of connection along the avenue of speculative writing.
About the Artist
Jay Pahre is a queer and trans settler artist, writer, and cultural worker currently based on the unceded territories of the xʷməθkʷəy̓əm (Musqueam), Sḵwx̱wú7mesh (Squamish) and səlilwətaɬ (Tsleil-Waututh) peoples. Weaving between drawing, sculpture, and writing, his work queries trans and queer ecologies beyond the human. Originally from the Midwestern United States, Pahre's work engages the shifting ecologies of the Great Lakes and Great Plains regions.
Events with Jay Pahre
Siku Allooloo
Sep 17, 2022 — Sep 16, 2023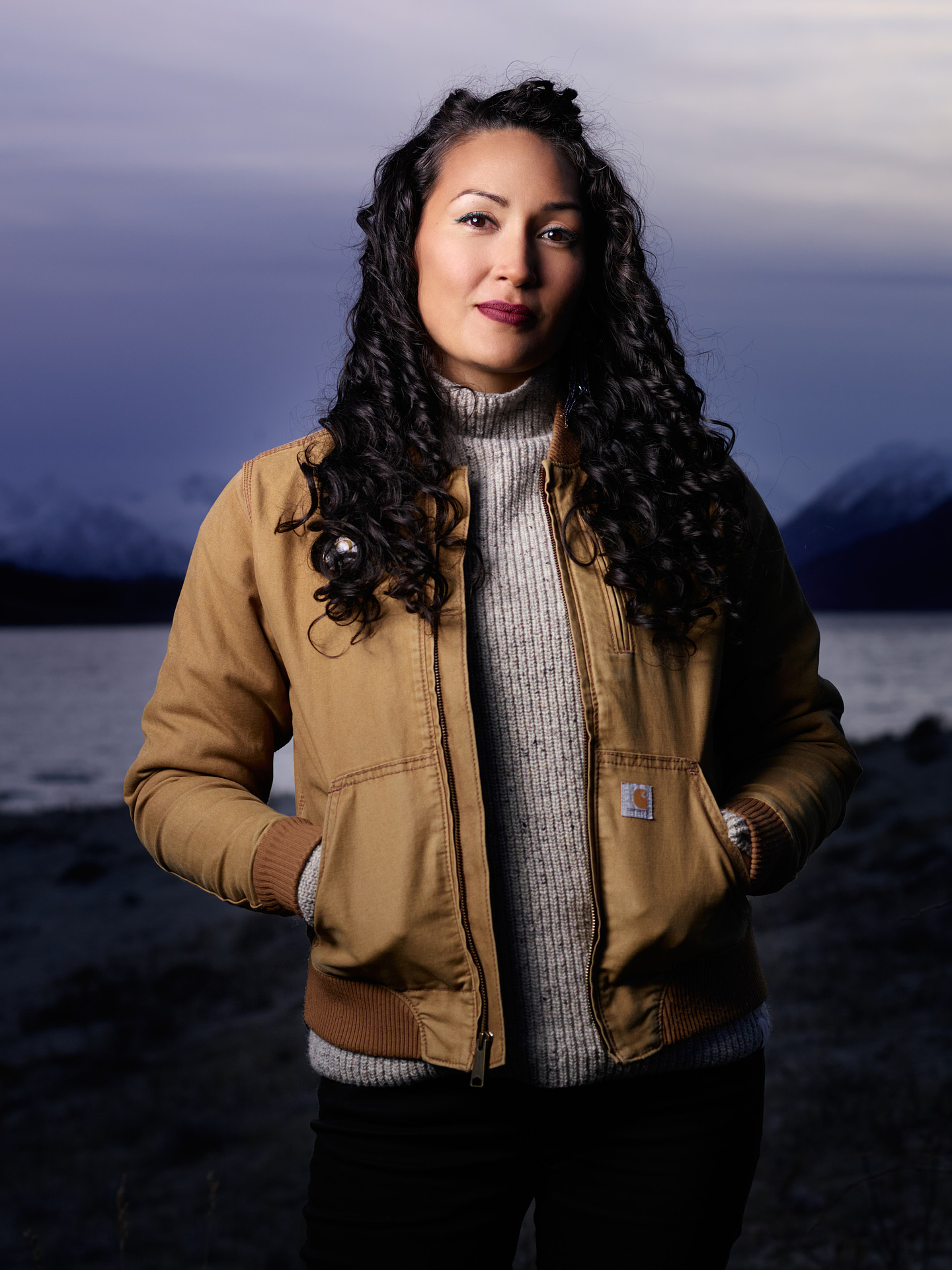 While in residence, Siku Allooloo will work on the development of a feature-length documentary in honour of her mother, historic Indigenous women's activism, and Taíno resurgence.
About the Artist
Siku Allooloo is an Inuk/Haitian/Taíno filmmaker, interdisciplinary artist, poet, and community builder. She comes from Denendeh, Northwest Territories, by way of Haïti through her mother and Mittimatalik, Nunavut, through her father. Allooloo often reimagines conventional forms as imbued by her cultural traditions, oral history, and land-based practice. She resides in the unceded homeland of K'ómoks First Nation.
Events with Siku Allooloo
Shen Xin
Oct 12, 2022 — Jan 13, 2024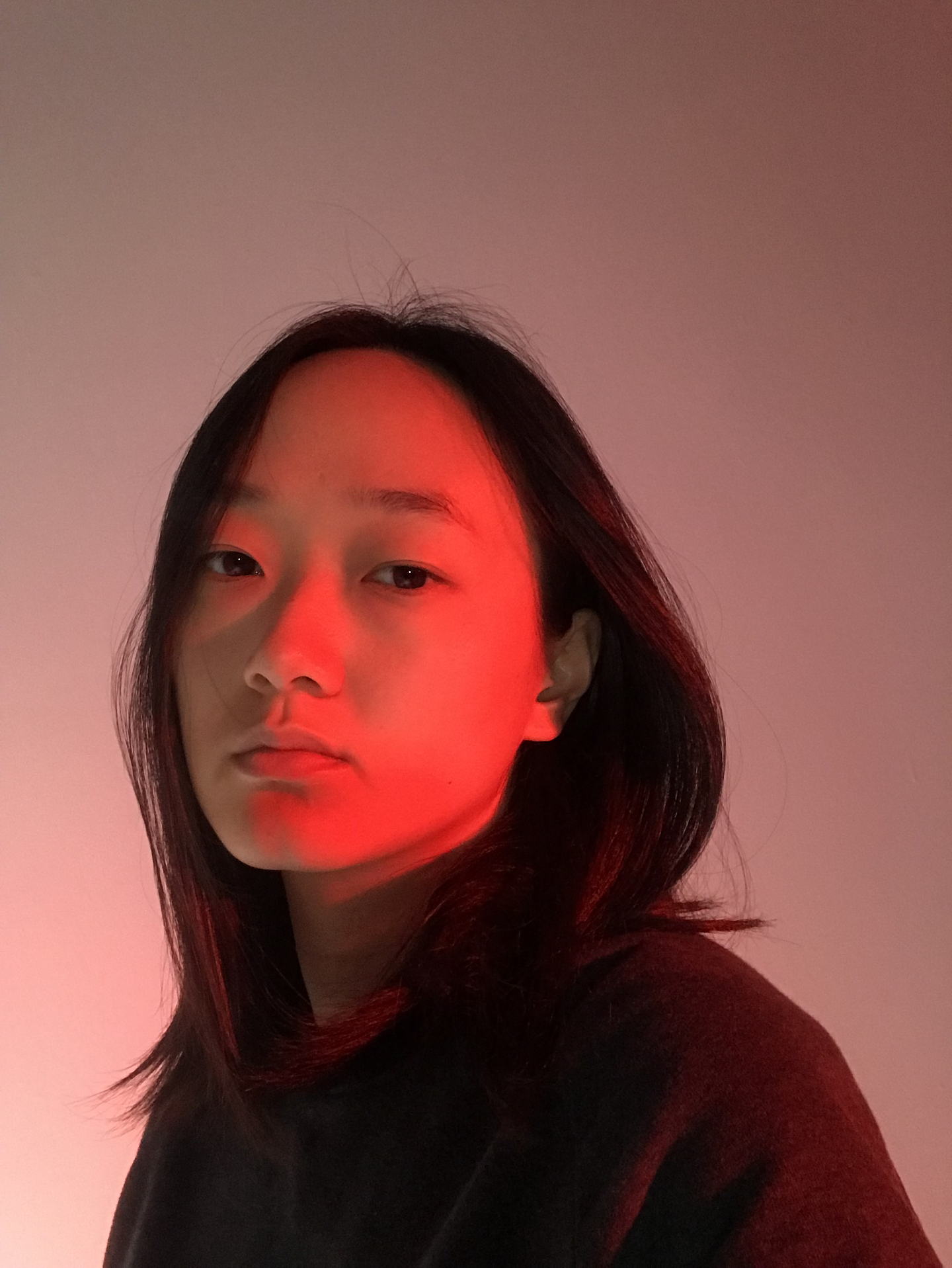 While in residence, Shen Xin will work on the development of Solar Wheels of the Steppes (working title), a film that presents a science fiction narrative of wild horses in North America/Turtle Island and Xinjiang, China. The horses' relationships with technologies, ecosystems, humans, and land reveal sustainable interrelationships between culture and ecology across geography.
About the Artist
Shen Xin practices empowering alternative histories, relations, and potentials between individuals and nation-states. Their interests lie in understanding culture on its own terms. Seeing it as an active commitment to the learning, teaching, and relating to places as land, their practice opens up to inhabiting multitudes of selves through the lens of time. Engaged with moving image, video installation, public event and collective process, Shen Xin imagines and creates affirmative spaces of belonging that embrace polyphonic narratives and identities. Shen Xin practices on Miní Sóta Makhóčhe, the land of the Dakhóta Oyáte, as well as on Lënapehòkink (New York City), the land of the Lenape peoples.
Acknowledgement
Supported by the Jerome Foundation.